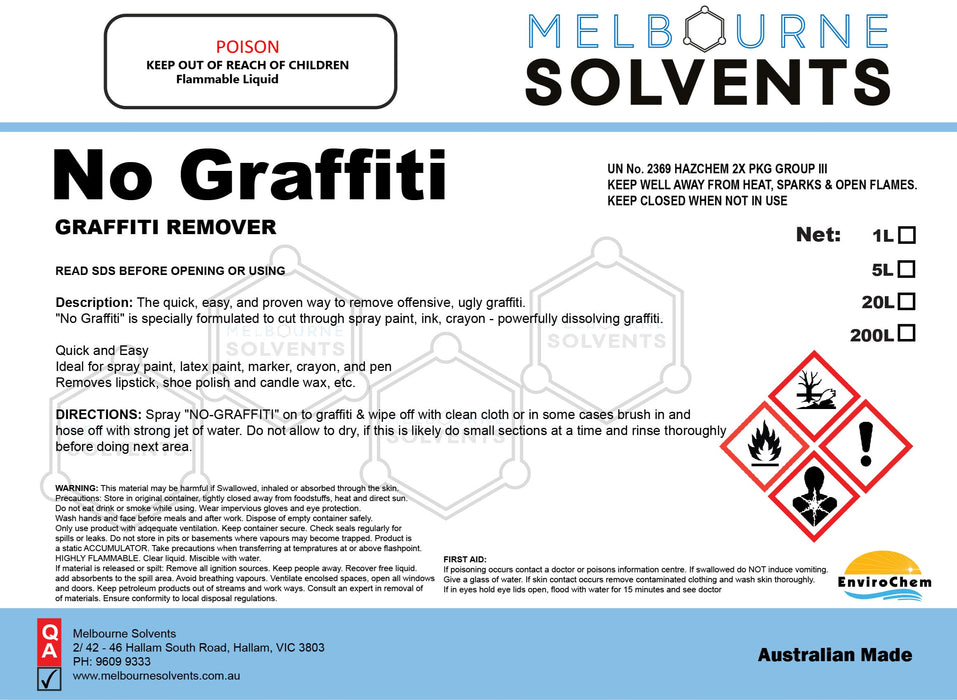 No Graffiti, Graffiti Remover
Sale
Sale
Original price
$20.00
-
Original price
$155.00
Description: The quick, easy, and proven way to remove offensive, ugly graffiti. 

"No Graffiti" is specially formulated to cut through spray paint, ink, crayon - powerfully dissolving graffiti.


Quick and Easy
Ideal for spray paint, latex paint, marker, crayon, and pen
Removes lipstick, shoe polish and candle wax, etc.
DIRECTIONS: Spray "NO-GRAFFITI" on to graffiti & wipe off with clean cloth or in some cases brush in and hose off with strong jet of water. Do not allow to dry, if this is likely do small sections at a time and rinse thoroughly before doing next area.